Walk the walk.
Be the piece.
Be peace.
Together... let's Piece together Peace.
When I think of November, I think of gratitude. Where we take pride in our bountiful and provide comfort meals to the ones we love. Where we begin the holiday season shopping for the perfect gifts and then come together to express our gratitude to those we hold dear. It's the month of reflection of another years end; where we remember the good times and release the unpleasant. 'Tis the season of peace all over the world; where we all live in harmony; existing for one another.
The
Piece Together Peace
project began last month. It's a 13 month journey to bring more peace into our lives one monthly intention at a time. I came across this project a little over a week ago and have been reflecting on how I can
piece together peace
in my life for November.
Within this last week, however, I have made some meaningful decisions that have changed the dynamics of my family life. Dust still needs to settle, resolutions need to be made and hearts need to mend. My boys and I have a long road ahead of us, one that is going to bring forth many challenges but we will get through it together. We will lean on one another, carry one another, hold one another and grow together. This is what we all need to be whom we were meant to be.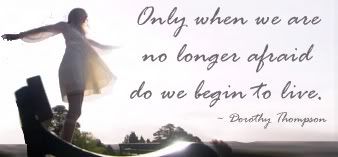 My intention for November is to take that next step forward without looking behind me. Knowing that this is going to create the best opportunity for my children and I. With this next step, I am giving my children more opportunity and a life they can be proud of. This step will provide pillars of strength that will guide my children toward confidence, happiness, joy and love. I will not worry about the struggles that lay ahead but accept them with the knowledge that in the long run my children will be grateful for the life that I have given them.
This is my contribution. Piecing together peace. Together. One moment at a time.